The Best Metal Gates In Toronto and The GTA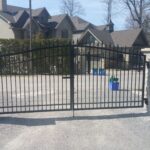 We offer the best metal gates in Toronto and the GTA. Gates with high-grade steel construction make them exceptionally strong, sturdy, and difficult to damage, crack, or break. we are proud to build gates to last. Boasting unbeatable durability, iron offers superior security and better protection against home assaults than any other type of gate.
Customizable Metals!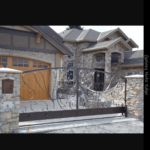 Iron, steel, and aluminum are fully customizable and can be crafted into any style or design you desire. You can use frosted privacy glass, or clear glass to make it easy to see who's at the door. With SmithMetalWorks we make it easy to customize the perfect balance of light, security, and privacy for your property. If you decide to purchase any of our styles that are shown in our gallery, you only need to contact us via phone or email. You can even attach any desired pictures so we can produce them for you.
Metal Gates! What Do We Offer?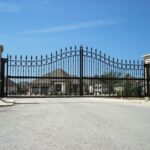 At SmithsMetalWorks our vision is to take care of your property prestige as well. Furthermore, matched gates, fences, and security doors will bring your property to the top of the luxury houses league. The value of your property is affected by the quality of such fixtures. Our metal gates help maintain and increase the value of your property. The more secure your property is, the higher goes its value. Our professional team will provide you with the metal gates you desire.
We Are Certified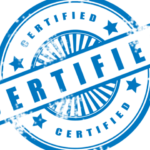 If you are looking for the best metal gates in Toronto and the GTA, whether it is a gate design, prestige metal, gates materials, metal gate, gates, wrought iron gates, iron gates, iron gate, custom metal gates, custom fence gates, steel gate, wrought iron gate, garden gates, or backyard gate. Rest assured you are in a good company's hand, We are certified welders and can help you with your needs.
Awards & Testimonials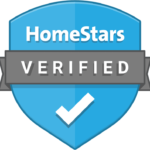 SmithMetalWorks has gained customers' trust and satisfaction over the years. Not only for the metal gates service we offer but also for other services. You can read real testimonials from real people on our testimonials page, you can also check our google reviews. We are a proud winner of the Best of HomeStars Awards in the railings category. You can check our reviews on HomeStars website.
Contact Us

For the best metal gates in Toronto and the GTA, please do not hesitate to call us or contact us at any time, one of our friendly representatives will be glad to answer your questions. You can also arrange a free consultation with no obligation. We are here to help you select the perfect style or design for your home or business.
For quotation, please fill in the (request a quote) form. Please note that you can upload images to the form, just search our galleries by photo ID. You can download your desired design and reupload it to form. If you want to search all of our galleries at once please use this page.
SmithMetalWorks simply offers the best metal gates in Toronto and the GTA.