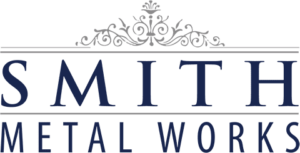 WE PROUDLY SERVE THE GREATER TORONTO AREA
All of our team members have over 10 years of experience and can work with designs of any complexity. We work with homeowners, contractors, multi-story building owners, and commercial businesses. Our team views our customers as family and always provides outstanding customer service before, during, and after any job we do. Our goal is to provide the best quality at a fair prices for all. Our team will work closely with you to develop the finest design that brings out the very best to fit your needs, with an easy process. On our website you will find samples of Railings, Gates, as well as other custom design services. Our staff will listen, design, create, install and follow up with customers to make sure they are satisfied with the final product. Our team will always deliver within the time frame agreed. Contact us today for any information required to help your custom metal needs. The quality of our work is what makes SmithMetalWorks stand out in the croud, with our professional staff we will take your project to a whole new level.
With SmithMetalWorks your satisfaction is 100% guaranteed. Our main mission is to offer wide variety of indoor/outdoor railings, fences, gates, and columns suitable for all of your requirements and projects. Our products are manufactured out of highest quality materials, engineered and load tested. Our ability to innovate, design, manufacture and install either residential or commercial projects is limitless. Our custom projects can be furbished as both modern luxury design or cost-effective without compromising the appearance. We specialize on wrought iron work such as iron railings, iron gates & fences, glass railings, steel railings, aluminum railings and more. Our workshop is located at  1122 Aerowood Dr, Mississauga, equipped with professional tools fit for any custom wrought iron work. Whatever you're ideas for railings, gates or fences chances are we can help.
Development
Design
Deadlines
Accuracy
Products
Reliability
Feedback
Quality
Performance
WE ARE SPECIALIZED IN
About Us