Testimonials
What Our Customers Say
Real Testimonials from real people!
Tarek came to my home the day I called and gave an estimate. From then on he was professional and punctual. He completed the entire project in 4 weeks! This is 2-4 weeks quicker than the other companies I looked into. The railings look great and complete the look of our front steps!
We looked everywhere for a wooden hand rail that wouldn't be smaller pieces joined together – Smith Metal Works provided this and it looks fantastic! Very fast and courteous service as well.
I am so impressed with the workmanship and professionalism of Tarek and Abrahim. They both take such pride in their work and it definitely shows. The railing measurements are precise and the actual galvanized product looks fantastic. I consider myself to be a picky person with an attention to detail, and Tarek ensured that the installation was perfect and to my complete satisfaction. From start to finish, Tarek kept me informed of the process, and he educated me on the importance of galvanizing and powder coating, as well. I would highly recommend Tarek to all of my family and friends. Without hesitation I rate Tarek a 10++!
Fantastic service!!! We are thrilled with the beautiful product we received. Tarek took our requests and suggestions seriously, and together we achieved exactly what we were looking for. As others have already stated, we obtained quotes from others which were varied in price and product. We feel we got exceptional value for the project. Tarek and his brother were lovely to work with, punctual and above all very respectful. Very open to minor modifications needed and quick to rectify!!! Many compliments on our project from neighbours and high recommendations from us!
Tarek is amazing. He offered great advice and was easy to work with. He does everything himself and it took only a week for everything to be installed. Much faster and better service than other contractors. The product is excellent quality and he designs the railings custom. Great value for premium product. Good prices- I know because I checked 2 other contractors. Definitely added value to our house.
I was amazed with the quality of work this company provided. It was fast, reliable and cost effective. Best service ever. Once I called the company, they came and measured. I chose the model and the 2 days later they brought the assembled railing. almost a week later, my railing, galvanized and powder coated was in it's place.
I would give Tarek a score of 20 if I could. I called up another very large company with over 100 pictures of railings in their gallery and they quoted me 3x the price, with a 6 week lead time. Tarek did the whole project in one week. He modified the existing railing and built new railing that is so beautiful. It all matches the ones I have on my windows and the French pattern I like. Also, he didn't cause any damage to my new concrete aggregate, even though his competitor suggested to me that would likely happen. If only all workmen delivered this level of quality and service!!!
When I called Smith Metal Works, I had lots of questions about the product and what I wanted. They answered all our questions and met with us to go over design and take measurements. Tarek was super. He gave us an overview of the work, set timelines for completion and then actually stuck to those timelines. The crew came to have a trial fitting with our railing and then off for the final touches. I rarely do reviews, but felt really good about our experience with Smith Metal Works. They were professional, cleaned up the area after visiting, installed accurately and without wasting time and were just a pleasure to work with. The hand rails? Well, let's just say that it completes the look of our front entrance. Sturdy, classic and just stunning. Thank you Tarek and all of your team members for helping us create our dream home. I would highly recommend this company to anyone who is serious about getting custom made handrails.
We needed a railing for our front steps and really did not where to go. We contacted Tarek because of the excellent reviews which we read about on Homestars. We found him to be prompt in replying and very easy to work with. He came quickly for measurement and an estimate, returned for a trial fitting and colour swatches and then finally for the installation which was faster than his estimate of time. The product looks wonderful and has provided a polished look to the front steps. He was a pleasure to do business with and we would not hesitate to recommend him. Thank you Tarek.
Called Tarek and he came immediately and provided an estimate all work was done quickly and efficiently. Best of all, no headaches! I will recommend Smith Metal Works for their good quality and services.
I have used Smith Metal Works in the past for ornamental metal hand rails so I knew what to expect this time around and I was not disappointed. Tarek fabricated and installed powder coated aluminum handrails for two projects and his turnaround time was less than two weeks from when I initially contacted him. I'll be using Smith Metal Works for my next project, no doubt.
Tarek was a pleasure to work with from start to finish! We had a gate style in mind and Tarek produced a custom aluminum version that we couldn't be happier with! He is professional and takes great pride in his work. We will definitely recommend Smith Metal Works to family and friends. Thanks so much Tarek!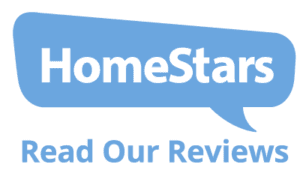 Kamal Shergill
2021-09-02
I was there to pick up a few small metal pieces to install DIY Gate Opener for one of clients and and as soon as i told the Gentleman there to cut me thos 10" × 2" small 2 pieces ,he went to the back shop and got them cut for me and when i asked him the price ,HE SAID ITS OKAY JUST TAKE THEM.Thank you guys.I just not only saved $$ but i also got my door done.God Bless U guys.

Very positive experience with Smith Metal Works. Everyone from Merna in office admin to the installers were professional, kind, and efficient. Communication was honest and clear. Costs and payment time lines were clearly communicated. Project manager and installers explained options and did a nice job. One little outstanding issue at the end was quickly cleared up. The railings look and function great. So happy we worked with them.

The best Aluminum Railing installation service in the GTA area. Highly recommended

Thank you, we are very happy with the finished product. Great service from start to finish. Would highly recommend.

Excellent customer service, beautiful designs and workmanship.

Impressed with service, promptness and genuine manner of both Tarek and Ricki in office. Hand railing looks great. The only fault was I was expecting a design that I had confirmed by a picture Ricki had sent me and the prototype Tarek brought to see if all was well with the measurements was not the same design; slightly disappointed but not with the finished product.
We were extremely happy with the entire process from start to finish. The workmanship and commitment was excellent. They are very professional and dependable. Tarek and Khoshaba was wonderful in response to all calls. Simply one can trust them and buy peace of mind after work order. Price is reasonable. I definitely recommend to others and looking forward to work with them more and more.

Vladimir Martirossian
2020-03-08
We were extremely happy with the entire process from start to finish. The railings are of excellent quality and were delivered when promised. The service was friendly and courteous. Will definitely recommend to others.
Jerry & Melissa