The Best Outdoor Porch Railings In Toronto
Porch railings not only provide safety but also give your porch some elegant space. Get the best outdoor porch railings in Toronto with SmithMetalWorks.
Outdoor Porch Railings! What Do We Offer?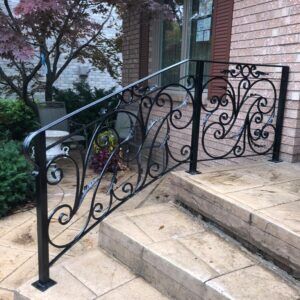 SmithMetalWorks offers a variety of front porch railings types :
Metal porch railings could be made of wrought iron, steel, or stainless steel. Metal porch railings work with a variety of styles and can be either decorative or unadorned. Wrought iron railings offer unparalleled elegance and durability. It stands the test of time, from the simplest designs to the most elegant, it always adds character to any porch. Wrought iron railings are decorative, you can attach ornaments such as family crests, leaves, and other designs to enhance the overall appeal. One drawback may be that wrought iron tends to rust over time and therefore requires periodic maintenance.
Aluminum porch railings offer a similar look and may not require as much maintenance.
Glass porch railings bring a touch of elegance and offer you the most unrestricted view.
SmithMetalWorks offers high-quality materials using state-of-the-art machinery for the straightest and tightest joint fit, best finish, and professional style. In our Exterior Iron Railing's design galleries, you will find many examples of our custom-made Exterior Stair & Step Railings, Balcony Railings, Porch Railings. We use a variety of metal materials such as Wrought Iron, Galvanized Iron, Aluminum, Stainless Steel.
Expertly fabricated and finished to your selected design and installed by a superior craftsman. Providing you with high-quality custom Exterior Iron Railings of long life and low maintenance. Selecting the right material, knowing the railing codes, and understanding how to calculate and space your balusters are all part of your balustrade system. We have all that information and more to help you design the perfect Porch railings.
We Are Certified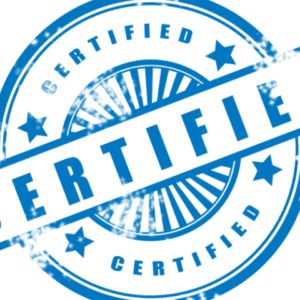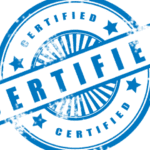 If you are looking for the best outdoor porch railings in Toronto, whether it is a porch railing installer, porch railing, porch railing designs, front porch railing installers, front porch railing ideas, porch stair railing, metal porch railings. Rest assured you are in a good company's hand, We are certified welders and can help you with your needs.
Awards & Testimonials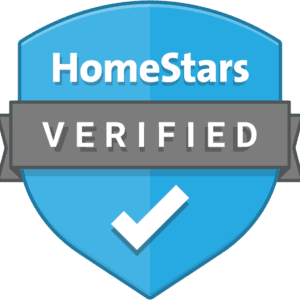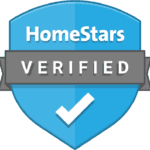 SmithMetalWorks has gained customers' trust and satisfaction over the years. Not only for the outdoor modern railings service we offer but also for other services. You can read real testimonials from real people on our testimonials page, you can also check our google reviews. We are a proud winner of Best of HomeStars Awards in the railings category. You can check our reviews on HomeStars website.
Contact Us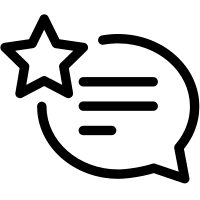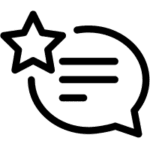 For the best outdoor porch railings in Toronto, please do not hesitate to call us or contact us at any time, one of our friendly representatives will be glad to answer your questions. You can also arrange a free consultation with no obligation. We are here to help you select the perfect style or design for your home or business.
For quotation, please fill in the (request a quote) form. Please note that you can upload images to the form, just search our galleries by photo ID. You can download your desired design and reupload it to form. If you want to search all of our galleries at once please use this page.
SmithMetalWorks simply offers the best outdoor porch railings in Toronto& the GTA.