The best indoor stainless steel railings
Considering the best indoor stainless steel railings? Starting with the indoor railing, the interior elements of your residential or commercial property should be able to withstand any kind of weather occurrence. Stainless steel railings hold firmly in the ground because they are heavy and robust. Many homeowners and businesses intricately designed stainless steel railings, the idea usually is to make them look fancy maintaining the strength factor. With stainless steel, we can accomplish this task easily. 
The Power of Stainless Steel
Stainless steel railing is very durable and capable of standing up to extreme conditions. Steel railings would be a perfect choice because steel not only adds a luxury appearance but also it is a low maintenance material.
Indoor Stainless Steel Railings! What Do We Offer?
Since cost is often a factor to consider when choosing the right railing, it is wise to consider maintenance cost as well, stainless steel does not need more than warm water and a soft cloth to remove most dirt or fingerprints. We can address Stubborn stains with an organic solvent.
We Are Certified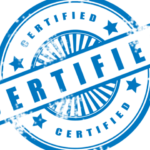 If you are looking for the best indoor stainless steel railings in Toronto, whether it is stainless steel glass railing, steel railing, steel stairs, stainless steel fence, stainless steel cable railing, interior stainless steel railing. Rest assured you are in a good company's hand, We are certified welders and can help you with your needs.
Awards & Testimonials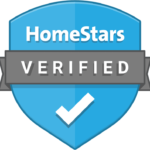 SmithMetalWorks has gained customers' trust and satisfaction over the years. Not only for the steel railings service we offer but also for other services. You can read real testimonials from real people on our testimonials page, you can also check our google reviews. We are a proud winner of the Best of HomeStars Awards in the railings category. You can check our reviews on HomeStars website.
Contact Us

For the best indoor stainless steel railings in Toronto, please do not hesitate to call us or contact us at any time, one of our friendly representatives will be glad to answer your questions. You can also arrange a free consultation with no obligation. We are here to help you select the perfect style or design for your home or business.
For quotation, please fill in the (request a quote) form. Please note that you can upload images to the form, just search our galleries by photo ID. You can download your desired design and reupload it to form. If you want to search all of our galleries at once please use this page.
SmithMetalWorks simply offer the best indoor stainless steel railings in Toronto & the GTA.