The Best Indoor Glass Railings In Toronto
Glass railing is a sleek modern alternative to traditional guardrail systems. Strong reliable tempered and laminated glass panels that never block your view, if you are looking for unique, classy, and modern railings, then SmithMetalWorks has your best options for indoor glass railings in Toronto.
Safety First
If you are not sure about using a glass stair railing or you are concerned about its safety, we can assure you that it is safe. Many people worry that the glass might break, or may not support the weight. They are safer than traditional railing systems in many ways. In fact, glass railing designs are improving so much with time, we are continually coming up with ways to make them as safe as possible. Do you know that glass railings and their stainless steel fasteners, will never lose their structural integrity? They're much safer over time.
Indoor Glass Railings! What Do We Offer?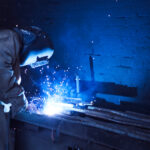 At SmithMetalWorks, we assure you that the glass itself is tempered safety glass. It is about four times stronger than regular glass. It will not shatter into sharp pieces. Instead, the tempered glass breaks into relatively small harmless pieces. Additionally, you can visit our gallery where we show samples of our work, feel free to choose your favorite design. You can also provide us with your design or style so we can customize it for you.
We Are Certified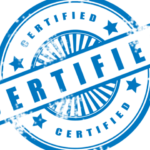 If you are looking for the best indoor glass railings in Toronto, whether it is indoor glass railings, stair railings, tempered glass, office glass partitions, or interior glass railing, privacy fence, glass railing Toronto. Rest assured you are in a good company's hand, We are certified welders and can help you with your needs.
Awards & Testimonials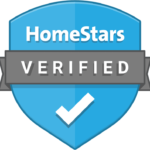 SmithMetalWorks has gained customers' trust and satisfaction over the years. Not only for the indoor glass railings service we offer but also for other services. You can read real testimonials from real people on our testimonials page, you can also check our google reviews. We are a proud winner of the Best of HomeStars Awards in the railings category. You can check our reviews on the HomeStars website. 
Contact Us

Please do not hesitate to call us or contact us at any time, one of our friendly representatives will be glad to answer your questions. You can also arrange a free consultation with no obligation. We are here to help you select the perfect style or design for your home or business.
For quotation, please fill in the (request a quote) form. Please note that you can upload images to the form, just search our galleries by photo ID. You can download your desired design and reupload it to form. If you want to search all of our galleries at once please use this page.
SmithMetalWorks simply offer the best indoor glass railings in Toronto & the GTA.