The best Indoor Wrought Iron Railings
We offer the best indoor wrought iron railings because it is soft, ductile, and fibrous. With a variety that is produced from a semi-fused mass of relatively pure iron globules partially surrounded by slag. Wrought iron usually contains less than 0.1 percent carbon and 1 or 2 percent slag. Its tough malleable form of iron suitable for forging or rolling rather than casting, obtained by puddling pig iron while molten.
Why Wrought Iron?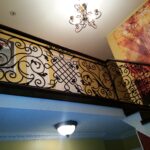 Here are some reasons why we recommend custom wrought iron railing for your indoor, outdoor stairs, decks, porches, and balconies:
Functionality and looking:

Railings made out of wrought iron never look tacky or low-grade.

One of the reasons why people choose it is that it can be molded into many different shapes and designs. The alloy in wrought iron is pretty elastic and malleable, which allows us at SmithMetalWorks to shape into different designs and patterns. Moreover, its keen material not only adds luxury home appearance but it adds security to your property because wrought iron is much stronger than other railing materials and much more difficult to break.
Diverse shapes and designs: 

You can customize your railing in so many creative ways, and shaped it into countable designs.

SmithMetalWorks delivers both styles of Wrought iron railing, classic and elegant as well as stylish and modern. If you have a design idea such as deck railing design, exterior railings, railings, gates, wrought iron stairs, or any wrought ironwork, SmithMetalWorks staff will put your design into reality.
Low maintenance:

Wrought iron railing lasts for years with very low maintenance, especially when painted. So, no need to cover or dry it due to water.

It does not lose its shape, rot, break down, or deteriorate, and it does not attract termites and insects like wood and similar materials.
Indoor Wrought Iron Railings! What Do We Offer?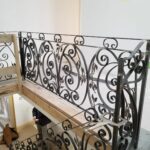 SmithMetalWorks coats your wrought iron railing with high-quality paint to make it last for a longer time. Check our gallery to see samples of our work, feel free to choose your favorite design, or provide us with yours so we can customize it for you.
We Are Certified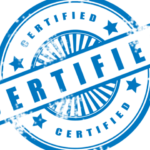 If you are looking for the best Indoor Wrought Iron Railings in Toronto, whether it is wrought iron railing, iron railings, iron railing, interior wrought iron, iron railing. Rest assured you are in a good company's hand, We are certified welders and can help you with your needs.
Awards & Testimonials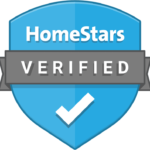 SmithMetalWorks has gained customers' trust and satisfaction over the years. Not only for the Indoor Wrought Iron Railings service we offer but also for other services. You can read real testimonials from real people on our testimonials page, you can also check our google reviews. We are a proud winner of the Best of HomeStars Awards in the railings category. You can check our reviews on HomeStars website.
Contact Us

For the best Indoor Wrought Iron Railings in Toronto, please do not hesitate to call us or contact us at any time, one of our friendly representatives will be glad to answer your questions. You can also arrange a free consultation with no obligation. We are here to help you select the perfect style or design for your home or business.
For quotation, please fill in the (request a quote) form. Please note that you can upload images to the form, just search our galleries by photo ID. You can download your desired design and reupload it to form. If you want to search all of our galleries at once please use this page.
SmithMetalWorks simply offer the best Indoor Wrought Iron Railings in Toronto & the GTA.