The best outdoor spiral staircase
If you are looking for the best outdoor spiral staircase in Toronto you are in the right place. A spiral stair railing shouldn't be confused with a helical staircase or curved staircase, which have no center column. The treads rotate around this central point as you go up or down the stair, creating a spiral design. While that is a simplistic definition of a spiral staircase, there are several factors that go into the design.
The Spiral Design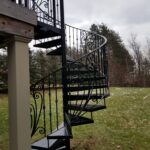 When considering the design you should think about the following:
Height: You want to ensure that your stair's top platform will be even with the floor. This measurement will also determine the number of individual steps.
Diameter: Because they are round stairs, a spiral staircase's diameter can be simply defined as the width of the stair. This is an important factor of the design because it will determine whether or not your staircase fits into your space.
Location: Is it indoors or outdoors? This is so important to know.
Outdoor Spiral Staircase! What Do We Offer?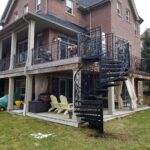 One of the first questions that homeowners have when considering a spiral stair is How much space will I need to install a spiral stair. There is no set space requirement, it all depends on your unique space needs. We know how important spiral stairs are that's why we are here to serve you and meet your needs.
If you decide to purchase any of our styles that are shown in our gallery, you only need to contact us via our website or email, attaching desired spiral staircase pictures so we can produce them for you.
We Are Certified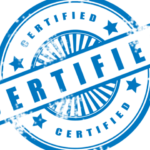 If you are looking for the best outdoor spiral staircase in Toronto, whether it is outdoor spiral steel, exterior spiral railing, outdoor spiral railings, spiral stairs outdoor, exterior spiral staircase, exterior spiral stairs. Rest assured you are in a good company's hand, We are certified welders and can help you with your needs.
Awards & Testimonials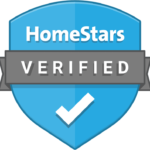 SmithMetalWorks has gained customers' trust and satisfaction over the years. Not only for the outdoor spiral staircase service we offer but also for other services. You can read real testimonials from real people on our testimonials page, you can also check our google reviews. We are a proud winner of Best of HomeStars Awards in the railings category. You can check our reviews on HomeStars website.
Contact Us

For the best outdoor spiral staircase in Toronto, please do not hesitate to call us or contact us at any time, one of our friendly representatives will be glad to answer your questions. You can also arrange a free consultation with no obligation. We are here to help you select the perfect style or design for your home or business.
For quotation, please fill in the (request a quote) form. Please note that you can upload images to the form, just search our galleries by photo ID. You can download your desired design and reupload it to form. If you want to search all of our galleries at once please use this page.
SmithMetalWorks simply offers the best outdoor spiral staircase in Toronto & the GTA.